S
| | | |
| --- | --- | --- |
| | THE HADACOL HOTSHOTS | |
From UK ...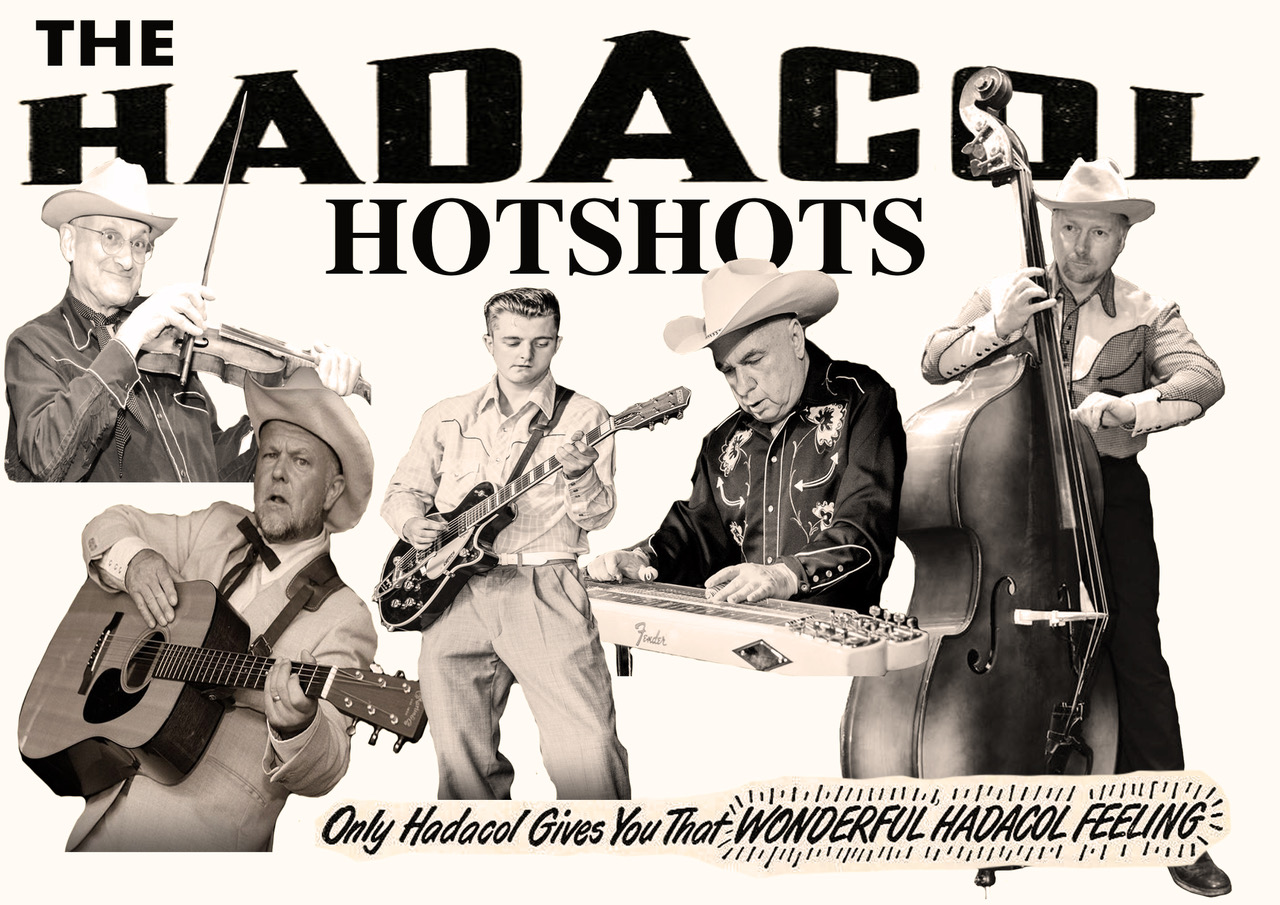 The HADACOL HOTSHOTS
ONLY HADACOL GIVES YOU THAT WONDERFUL HADACOL FEELING !
The HADACOL HOTSHOTS …
Un groupe typiquement Hillbilly/Western - Swing/Country Bop !
De Bob WILLS à Pee Wee KING, Hank WILLIAMS ou Johnny HORTON, les 5 musiciens composant cette formation Anglaise sont tous des inconditionnels de cette période musicale des années 40 et début 50 ! Chris CUMMING est à la steel-guitar, Paul ROBERTS au violon, Ray WALMSLEY à la contrebasse, Dave BROWN au vocal … et le fils de Dave, Scott à la guitare.
Nous attendons avec impatience le premier CD du groupe qui sera disponible fin Avril
Cliquer ici pour écouter : The Rhythm Of The South Bound Train

Retour page d'accueil / Back to the homepage
Retour vers le groupe suivant/Back to the next artist